Popular places in the Middle part of Okinawa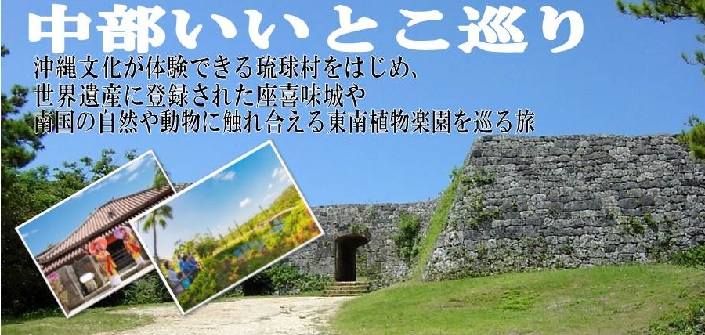 ※ We have free pick up service for some hotel in Naha city.Please tell us your accommodation when you reservation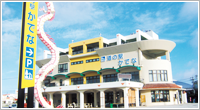 Michinoeki Kadena(staying about 30 min)
You can see the whole Kadena Air Base, a F-15 fighter and F-22 fighter if it is quite timely, arrival and depature of the
air tanker from an observation deck of Michinoeki Kadena.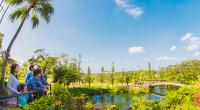 Southeast Botanical Gardens(staying about 60 min)
You will be able to see tropical and subtropical plants collected from around the world, including palm trees in the Okinawa natural environment and not in greenhouses,
you will also be able to interact with various animals inside the park. Besides you can take a bus (additional charge) that operates inside the large garden, about a 20 minute ride.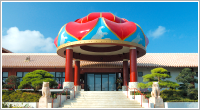 Restaurant Taiki(staying about 60 min)
Tako Rice (tako filling topped on rice), Champuru (mixed stir fry dishes), focusing on traditional Okinawan Cuisine such as Okinawan Noodels and Pork Tripe Soup, among other traditional Okinawan dishes and about 50 different kinds of Japanese and Western Cuisine!
Please enjoy the abundant variety of dishes at the Plaza Buffet Restaurant.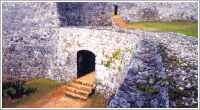 Zakimi Castle(staying about 60 min)
It is said that Zakimi Castle was built by Gosamaru who was a skillful castle player in the beginning of the fifteen century.
Ryukyu-Mura (Village)(staying about 80 min)
Ryukyu-Mura recreated a Okinawan old style such as a Okinawan old house with Shisa which is a talisman to protect
one from evil standing on the red roof tile, suger factory and a kiln. You can enjoy Michijune which is Okinawan entertaiment.
「Recommended points of Tour」
Bus Tour includes going to several good tourist spots in central Okinawa.
Package Tour Central Okinawa Tour
Departure time
9:00
Time required
8 hours.
※Please understand that the time required back and forth depending on traffic.
Service day
Limited Time :Every day from April 1st through September 30th.
※We do not do service from October 1st through March 31st
Course map, click here
Fare
Adults
5,500 Yen
Child (6 years old-under 12 years old)
4,500 Yen
Infant (5 years old or under)
Free for a infant. Child fee for second infant.
※Tour fare includes an admission fee of Ryukyu-Mura, Bios on the hill and cost of meal.
-Precautions-
-Precautions-
【Suspended services of sightseeing day tour and package tour.】
Please understand that there is a case to suspend services of tour because of the wether (typhoon) or other reasons.
【Disclaimers】
We do not compensate you for damages  with the following case.
・The disease and injury due to negligence of the customer at the place you get off for sightseeing.
・Acts that violate public decency.
・The damage caused by transportation or blame other than ourselves.
※There is the case that a delay occurs by road conditions.
※Please notice that we may not service and not able to come back on time depending on the traffic situation.
If you have a flight on the day tour, please give yourself for 2hours extra time when you join our tour.
If you missed the bus, we will not bear any responsibility.
Thank you for your understanding.