Shuri Castle & Historical Sites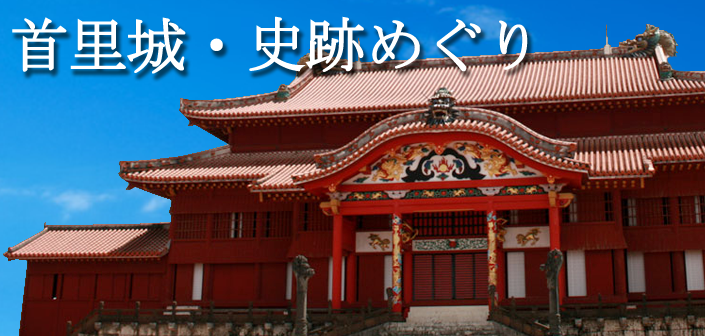 【 Important Notice to our Customers using Free E-Mail Services 】
Thank you for visiting our Okinawa Bus Homepage today.
Within recent days, we have been receiving increasingly inquiries from our customers who use free e-mail services such as Hotmail, Gmail, Yahoo Mail, etc. indicating that they have not received our reply messages. Once our company receives tour inquiries or reservation requests through our homepage, an automatic reply is sent. In addition we reply within 1 to 3 days to our customers' inquiries and reservations. We kindly request our customers who do not receive a reply from us to please check their spam folder and their settings. We apologize for the inconvenience.
We also suggest that our customers with e-mail accounts other than free e-mail accounts please send their reservation requests and other inquiries from those accounts. Thank you. Your understanding and cooperation in this regard are highly appreciated.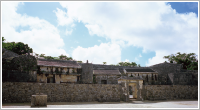 Tamaudun(staying about 20 min)
Tamaudun is a large stone mausoleum, built by King Sho Shin (1476-1526), the their King of Sho dynasty, and King Shoen's son. World Heritage "Gusuku Sites and Related Properties of the Kingdom of Ryukyu."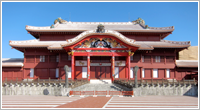 Shuri Castle Park(staying about 50 min)
There are Shurei no mon build in Sho Sei generation, Shuri Castle Park Rest Center, Sonohyan-utaki where king pray for, the main gate Kankai mon, and Zuisen mon in the Shuri Castle Park.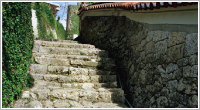 Kinjo-cho Ishi-Tatami paving(staying about 30 min)
Stone-paved road got ready for a main road to Naha harbor and the southern of Okinawa from the Shuri Castle Park in the sixteenth century.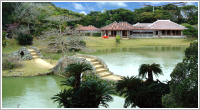 Shikina-en(staying about 40 min)
Shikina-en was a detached residence of Ryukyu royal family. It was used for preservation of royal family and a reception for Chinese emperor was called Sappo-shi. It was constructed in the end of eighteenth century. It is called the circuit style garden where circulating walking paths are provided for enjoying views of the garden.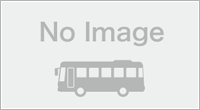 Okinawa Prefectural Museum & Art Museum
An outward appearance image to Gusuku Sites of World Heritage, and imitate to Ryukyu limeston.
「Recommended points of Tour」
Reasonable tour bus for Related Properties of the World Heritage and historical sites.
Package Tour Shuri Castle Park and Historical Sites.
Departure time
13:00
Time required
4hours.
Service day
Every day of the year
※Shikina-en is closed pn every Wednesday. We will go Okinawa Prefectual Museum for substitution of Shiknina-en.However, if the Wednesday is a holiday, we held a tour as usual and we substitute operation on Thursday.
Course map, click here
Fare
Adults
4,000 Yen
Child (6 years old-under 12 years old)
3,000 Yen
Infant (5 years old or under)
Free for a infant. Child fee for second infant.
※Tour fare includes an admission fee of Tamaudun, Shuri Castle Park and Shikina-en.(An admission fee of Okinawa Prefectual Museum when Shikina-en is closed)
-Precautions-
【Suspended services of sightseeing day tour and package tour.】
Please understand that there is a case to suspend services of tour because of the wether (typhoon) or other reasons.
【Disclaimers】
We do not compensate you for damages  with the following case.
・The disease and injury due to negligence of the customer at the place you get off for sightseeing.
・Acts that violate public decency.
・The damage caused by transportation or blame other than ourselves.
※There is the case that a delay occurs by road conditions.
※Please notice that we may not service and not able to come back on time depending on the traffic situation.ay occurs by      road conditions.
If you have a flight on the day tour, please give yourself for 2hours extra time when you join our tour.
If you missed the bus, we will not bear any responsibility.
Thank you for your understanding.